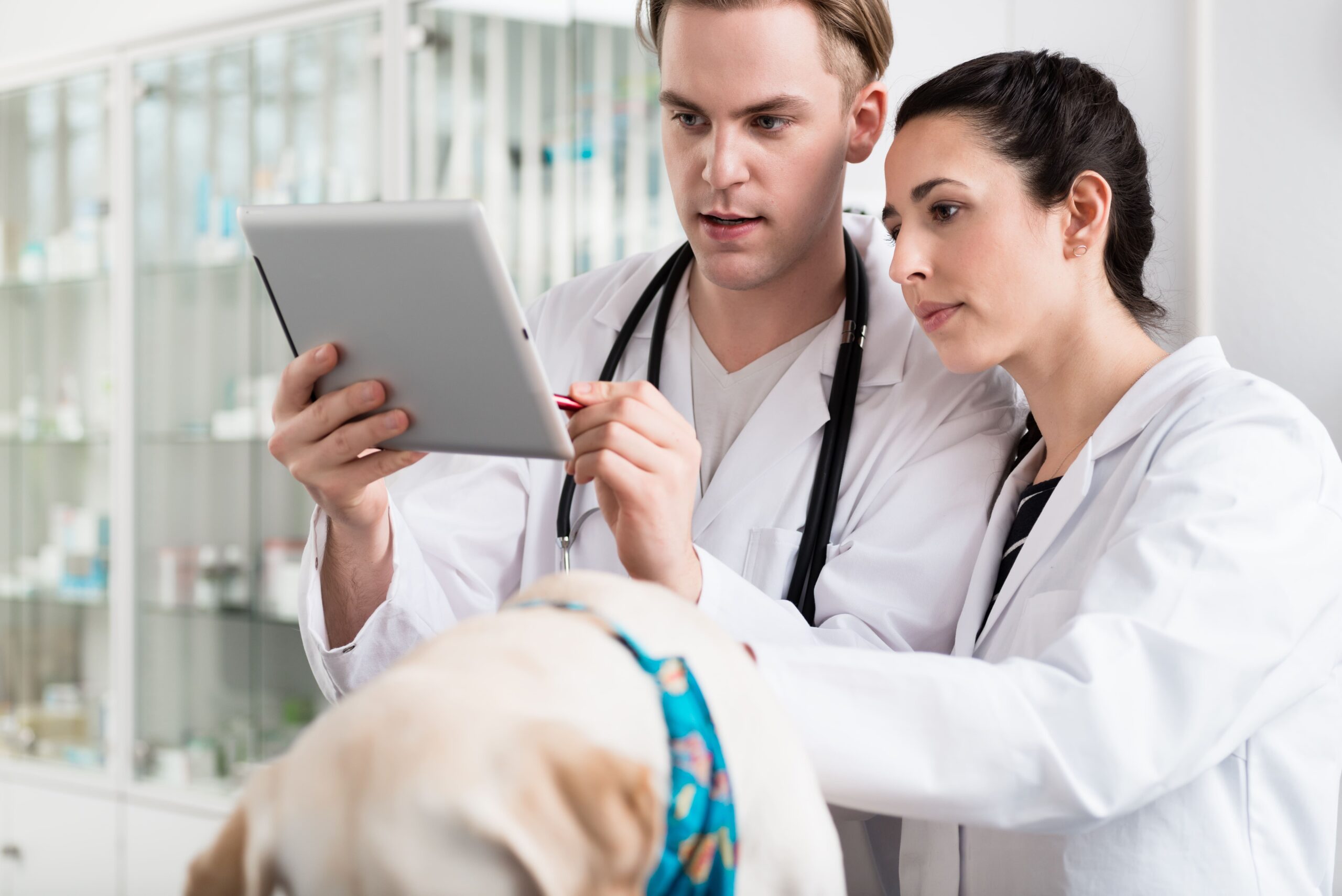 Digitization in small animal medicine
The Graz-based company is revolutionizing preventive diagnostics for pets with the use of artificial intelligence and making an important contribution to the ongoing digitization of small animal medicine.
For many in Graz, their pets are a crucial part of their lives alongside their family, a dream job and their own home. Studies show that they are increasingly considered members of the family. This change from a mere pet to a lovingly cared-for companion has driven the expansion in the variety of foods, as well as leisure and sports activities for small animals. Completely new approaches are also being explored in the field of veterinary medicine.
Volker Moser, a small animal vet responsible for digitization in the Union of European Veterinarians, sees "a tsunami coming our way, especially in the field of digitization in veterinary medicine." He says that there are already applications on the market that enable vets to work faster and make more accurate diagnoses. The increased use of artificial intelligence would lead to a better understanding of pets' organisms, making it possible to respond in a more individualised way to the clinical picture.
Artificial intelligence in small animal medicine: Entrepreneurs from Graz lead the way
The Graz-based company Leftshift One has been developing intelligent applications for years. In just three days this year they fully automated a laboratory evaluation process. This allowed them to break new ground in the field of diagnostics. The new method not only saves a considerable amount of time, but also makes it possible to identify connections and irregularities that were hitherto unnoticed. Patrick Ratheiser, Managing Director of the Graz-based company, dispels the myth that lengthy transformation processes are required to use such applications. "We've shown that you can quickly achieve results that bring clear added value. Future developments will not only be about the animal itself: new technologies allow the whole ecosystem to be taken into account," says Patrick Ratheiser, Managing Director of Leftshift One.
He explains that individual parameters can already be used to draw conclusions about the geographical environment or the quality of the drinking water, to individually adjust the amount of feed, or to predict stressful situations early. Close cooperation between vets and pet owners will continue to be important in the future. "Young colleagues are particularly digitally savvy and know that animal welfare can only be sustainably improved by cross-disciplinary cooperation," emphasizes small animal vet Volker Moser.